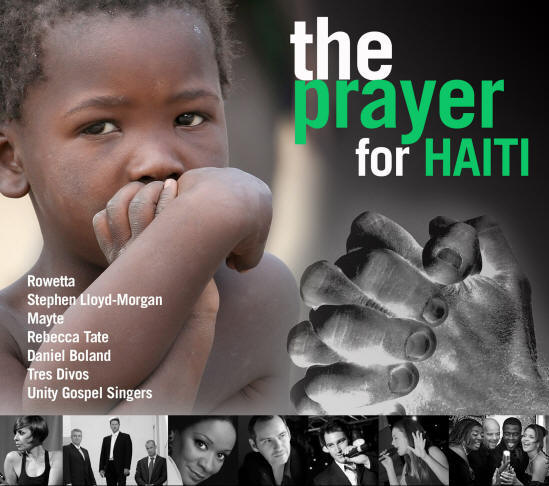 Helping Haiti - HM The Queen acknowledges Costa del Sol `Help Haiti Campaign
´.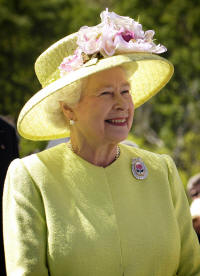 Her Majesty The Queen has sent best wishes for the continued success of the Costa del Sol´s fundraising efforts for Haiti. A letter received from Buckingham Palace reads `Her Majesty was interested to learn that the British expatriate community in the Costa del Sol have raised over €20,000 for the Haiti Earthquake Fund...Her Majesty conveys warm good wishes to you and all concerned´. - 15th March 2010
Ayudar a Haití - HM La Reina reconoce la Costa del Sol "Ayuda de Haití la campaña".
Su Majestad la Reina ha enviado sus mejores deseos para el éxito continuo de los esfuerzos de recaudación de fondos de la Costa del Sol para Haití. Una carta recibida del Palacio de Buckingham se lee «Su Majestad estaba interesado en saber que la comunidad de expatriados británicos en la Costa del Sol han recaudado más de 20.000€ para el Fondo Terremoto Haití ... Su Majestad transmite cálida felicitación a usted ya todos los interesados».
---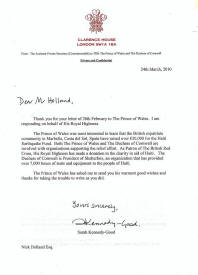 Letter from Clarence House on behalf of His Royal Highness The Prince of Wales above. (click to enlarge)
`I heartily commend the British community in Costa del Sol for making such a positive effort to help raise funds for the Help Haiti Appeal.´ Mr Giles Paxman - HM Ambassador to Spain - 24th March 2010
---
David Cameron MP - Message for Help Haiti Campaign. Following his interview with Maurice Boland on Talk Radio Europe earlier this month, David Cameron MP sent the following message and video in support of The Help Haiti Campaign on the Costa del Sol. "David Cameron would like to congratulate you and everyone on the Costa del Sol on your impressive fundraising for Haiti. He is entirely supportive of all efforts globally to help Haiti and was very interested to hear of everything you have done for this truly worthwhile cause." – Anna Grotberg – Conservative Party Headquarters – 12th April 2010
---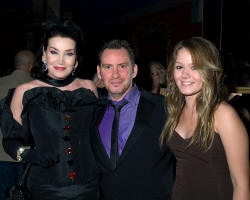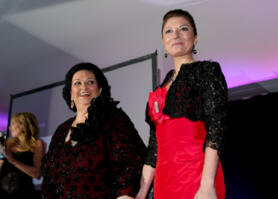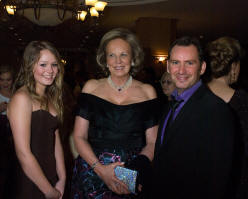 On Saturday 27th March, Stephen Lloyd-Morgan and Rebecca Tate joined a wealth of Spanish Stars and Celebrities including the world famous soprano Montserrat Caballé and her daughter Marti among many others at `The Children for Peace´ Gala at the Hotel Incosol, Marbella. www.thechildrenforpeace.com, Steve and Becky had been invited to sing `The Prayer for Haiti´.
Pictured with Steve & Becky, Lamia Khashoggi (wife of businessman Adnan Khashoggi who was also in attendance) whois Vice-President of `The Children for Peace´ Charity. Also with Princess Maria Luisa of Prussia.
Photos courtesy of Paul Wilcockson LMPA,www.weddingsandportraits.eu
---
BBC Radio Wales Interview - Stephen Lloyd-Morgan on The Shan Cothi Show
talking about The Prayer for Haiti Charity Single & The Children for Peace Gala.- 28th March
---
Purchase Charity Single Download
| | | | |
| --- | --- | --- | --- |
| | Rowetta | Stephen Lloyd-Morgan | |
| | | |
| --- | --- | --- |
| Mayte | Rebecca Tate | Daniel Boland |
| | |
| --- | --- |
| `Tres Divos´ | Unity Gospel Singers |
---
"I feel so privileged to be a part of this project, for such a worthwhile cause. Haiti needs our help and this has been a real team effort and everyone has been amazing. The song is so poignant and I sang every word from the heart. It has been an absolute pleasure to collaborate with so many wonderfully talented people. Everyone that downloads this song will be contributing to the rebirth of Haiti."
- Rowetta - 21st February
"Ha sido un honor participar en este proyecto, con gente fabulosa, algunos de ellos, amigos que no veía desde hace mucho, un reencuentro inolvidable para una causa tan noble como ésta. Haiti cuenta con nosotros."
- Mayte
---
"The Prayer for Haiti"
The first recorded and released ´classical cover´ charity single for Haiti.
Help Us Help Haiti
Eleven of the Costa del Sols finest singers banded together in collaboration with Rowetta on Saturday 13th February, and with just 4 days notice, and a month after the devastating earthquake, to record a charity single for Haiti at one of Europe´s top International Studios based in Marbella.
Predominately widely unknown artists, and in cases raw talent; the first line and Italian duet sung by 15 year old Rebecca Tate. Banding together simply for the cause to help the people of Haiti, and on zero budget; a world away from the corporate music industry, we believe it has still resulted in a remarkable achievement.
A cover version of Céline Dion and Andrea Bocelli´s highly emotional song "The Prayer", which won the Golden Globe Award for Best Original Song from the film Quest for Camelot in 1999; this charity version renamed "The Prayer for Haiti".
The single is initially released as an internet download only, royalty free, by kind permission of writers David Foster, Carole Bayer Sager & Andrea Bocelli.
This recording, parts sung in Italian, English and also Spanish, is a fantastic eclectic mix of singing styles, and features ITV´s X Factor finalist Rowetta, now acclaimed Tenor Stephen Lloyd-Morgan, Spain´s 15 year old WoWFactor runner-up Rebecca Tate, the equally brilliant voices of Mayte, Daniel Boland, The Unity Gospel Singers and the popular classical group Tres Divos.
Produced by Nick Holland & Stephen Lloyd-Morgan in association with Maurice Boland of Talk Radio Europe and Essential Marbella Magazine; they were inspired to record this single after the overwhelming response to Stephen & Rebecca singing The Prayer at The Gala Dinner for Haiti held at La Quinta Golf on 5th February organised by Maurice! A YouTube Video of the song also received over 500 hits in just a few days! ( http://www.youtube.com/watch?v=geyrED66koE )
The phenomenal generosity of so many has once again shown no bounds, allowing this single to be recorded, produced and promoted totally free. 100% of the proceeds from sales, totally free of commissions or fees will go directly to The International Child Care Ministries (via The Ark Christian Fellowship Spain), which has had a presence in Haiti for nearly 40 years, who are hoping to rebuild several of their schools that were damaged or destroyed in the earthquake. They currently have 52 schools in Haiti with nearly 9000 sponsored children.
Please forward these details together with the embed codes at the bottom of this page for both video and purchase download to as many people as you can, and also post to your own website if possible (please send us the link and your logo) and help us help the people of Haiti! Thank-You!
"The Prayer for Haiti" was recorded on 13th February and released on 22nd February 2010.
---
Endorsements & Comment
Antonia Muñoz – Alcaldesa de Manilva (Mayor of Manilva) – "The Prayer for Haiti" – "We are extremely proud and would very much like to convey our congratulations to the producers of the charity single (CD) "The Prayer for Haiti". Resident British Expatriates from the Municipality of Manilva, Stephen Lloyd-Morgan and Nick Holland, have recorded this single in collaboration with Talk Radio Europe and Essential Marbella Magazine, to help the desperate orphans of Haiti and they hope to raise enough to build a new school. We very much commend their efforts and that of the entire expatriate community who are banding together to raise much needed funds for this worthy cause through the sale of this single(CD)." – 4th March 2010
Jose Luis Hernández – Tourist Minister Marbella Townhall – "The Prayer for Haiti" – "Marbella City Council considers that the expat community is giving us an example of generosity and commitment in view of the magnitude of the devastation suffered by Haiti. Marbella can feel proud because - even in these moments of economic crisis - our society, and particularly our expat community, is giving such an evident proof of commitment with the suffering of human beings that did not have anything before the tragedy and, after it, the only thing they have is pain and hopelessness. We hope your fund raising initiative be as successful as possible. On behalf of Marbella City Council, receive our most sincere thanks and our acknowledgement for your humanitarian work." – 4th March 2010
"Dear Maurice and the rest of the team at Talk Radio,I just wanted to thank you personally for the wonderful job that you and all the team at Talk Radio, plus Nick and the production team that have been responsible for the production of the song "Prayer for Haiti". It really makes me feel proud to belong to the expatriate community down here on the Costa del Sol and integrates us even more with our Spanish hosts who I am sure view this gesture of goodwill to a third party country as a huge positive. I shall be urging all my friends, neighbours and anyone I speak to in fact to download the song and hopefully help towards raising as much money as is possible for the poor unfortunate people in Haiti who have suffered and lost so much. I love your show and all the other presenters on Talk Radio and keep up the good work - you are doing the most wonderful job in helping good causes both here in Spain and overseas and you and all those involved with these should be commended. Have a good day and the very best of wishes, Elaine" - Costa del Sol 25th February 2010
---
Please Join the Facebook Fan Page by clicking here
---
Charity
100% of proceeds will go to the International Child Care Ministries via The Ark Christian Fellowship Spain.
N.B. No fees or commisions are deducted by any party.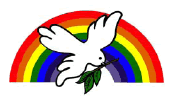 Ark Christian Fellowship - www.thearkspain.com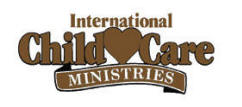 International Child Care Ministires
-
www.childcareministries.org
---
INFORMATION
Rowetta www.rowetta.comITV´s X Factor Finalist
Stephen Lloyd-Morganwww.slmlive.comAcclaimed Tenor
Maytewww.myspace.com/maytethefunkensemble
Rebecca Tatewww.myspace.com/beckytate0Spain WoWFactor Finalist
Daniel Bolandwww.myspace.com/danielrboland
Tres Divoswww.tresdivos.co.ukPopular Classical Group
(Nic Pound, Arran Harding, Tom Lowe)
The Unity Gospel Singerswww.unitygospelsingers.mfbiz.com
(Mike & Simone Harding, Scott & Chrissy Warwood)
SPECIAL THANKS TO
Royalty free release, by kind permission of writers David Foster, Carole Bayer Sager & Andrea Bocelli.
Brian Hayward – Sound Engineering (Marbella recording and final Single mix)
Blue Print Studios Manchester – Rowetta Recording - www.blueprint-studios.com
Essential Marbella Magazine – Promotion - www.essentialmagazine.com
Nick Holland & Stephen Lloyd-Morgan – Co-Producers - www.slmlive.com
Maurice Boland - Talk Radio Europe – Co-Producer / Promotion - www.talkradioeurope.com
Andrea Bojti – Artwork – Essential Marbella Magazine - www.essentialmagazine.com
Martyn Wood – Video Production - www.smithwoodproductions.com
Dave Labaw – Photography (Video) - www.davelabaw.com
Johnny Gates – Photography - www.johnnygates.com
Trevor Brooks – Photography - www.crazycowmedia.com
The Best of Marbella – Promotion - www.thebestofmarbella.com
(http://thebestofmarbella.blogspot.com/2010/02/prayer-for-haiti-charity-single-with.html)
i-marbella.com / Johnny Gates - Promotion - www.i-marbella.com
---
---





Andalucia Life Magazine - Promotion - www.andalucialife.com
The Resident Newspaper - Promotion - www.theresident.es
Anglo Info - Promotion - www.angloinfo.com
Loyal´s Promotions London - www.loyalspromotions.co.uk
My Marbella Info - www.mymarbellainfo.com
---
Version Copyright Nick Holland, Stephen Lloyd-Morgan & Maurice Boland
---
---
| | |
| --- | --- |
| | |
| | |
---