The "Marbella Marbella Adelante" website, was created by composer & artist Dario Poli and IT expert Simon Schönbeck, to continue and advance Dario's campaigning to promote and show Marbella and the Costa del Sol in a better light against the negative international media onslaughts that the City suffered some years ago.
The site is steadily growing in popularity and reaching an international audience that includes artists and intellectuals. As one writer called it "A safe haven for art and culture!"
Dario has been a great supporter of Steve since he first heard him sing in 2009; he recently interviewed Steve for a feature article about his new album 'In My Father's Footsteps' that will be published in Spain and internationally in July 2012.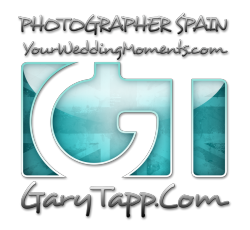 Gary Tapp is an accomplished photographer covering weddings on the Costa del Sol for over 10 years. His photography is timeless and in a league of its own, capturing all those precious moments of your special day from full coverage including getting ready to the first dance or just your ceremony only; and with all your details in between. He specialises in capturing the real moments from your wedding, no prompting, posing, directing or anything annoying like that.
Don't worry of course if you want a handful of formal group shots though he fully understands the requirement for those and will undertake any formal shots very quickly to allow you to get on with enjoying yourself. He has a wide selection of packages to suit every budget and requirement including videography as well as photography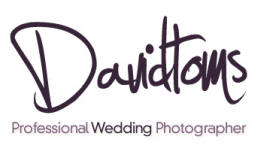 David Toms has photographed many weddings in most of the wedding venues on the Costa del Sol, Spain and Gibraltar. He is also available as a destination wedding photographer at international level.
David has often photographed Steve, notably for his Confeti Magazine feature in 2011 (click here), his Hi Society Magazine feature in 2009 (click here) as well as the cover photograph for his 2012 album 'In My Father's Footsteps' (click here).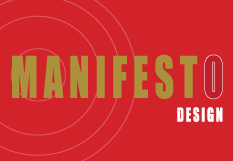 Manifesto Design is a marketing, editorial and publishing services studio that specialises in bringing together design, words and market knowledge.
We are pleased to provide these services for Steve, helping with content and putting the essence of his artistry to pen.

After working for over 15 years in London, Hewitt & Hewitt decided to swap the wet London streets for the hot sands of Andalucia in Spain. Over 5 years ago they packed their studio in the back of the car and drove down to the Costa del Sol. They are still designing for existing UK clients and continue to build a client base in Spain.
They recently designed the cover for Steve's new album 'In My Father's Footsteps' (click here).

Marbella Pulse is a unique service offering online marketing & promotion for live events in and around Marbella. Harness our in-depth social media knowledge & marketing experience for on-target marketing solutions for concerts, galas or any live event.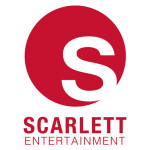 Scarlett Entertainment is a destination entertainment specialist that supplies the very best acts and performers for international events. As an entertainment agency, we have booked entertainment for a range of events around the world - most recently in New York, India, Capri, France, Spain, Pakistan, Dubai and Abu Dhabi. We supply entertainment for events that range from small scale exclusive weddings, to awards ceremonies for over 2,000 people.
At Scarlett Entertainment, we strive to make a difference to people's wedding days, corporate events and special occasions. Our staff recognise that entertainment plays a big part in the success of any event and excel when it comes to reacting to client's requests.
If we can't find what you are looking for, then we can create bespoke shows and performances to suit client briefs and where an alternative cannot be found.
At Scarlett Entertainment we don't just supply world class entertainment for events across the globe. We also handle all the logistics as well; everything from flights and visas, to equipment, technical riders and accommodation.
Scarlett Entertainment are the destination entertainment specialists, supplying the entertainment you want, wherever you are.