Biography
Stephen Lloyd-Morgan is a widely popular tenor. He is often referred to as "Marbella's favourite tenor", "without doubt the best tenor on the coast" (Costa del Sol) and is "one of the finest discoveries the Costa has ever seen".
As a professionally trained singer and actor he is now in great demand throughout Europe. Having studied opera at the Welsh College of Music and Drama and Musical Theatre at The Mountview Academy of Performing Arts in London, he subsequently performed in a number of musicals and operas including Rent, The Gondoliers, The Merry Widow, Children of Eden & Cosi Fan Tutte.
His more recent popularity gained especially from his after-dinner entertainment evenings and concert performances, which incorporate an extensive repertoire of show-stopping songs from Musical Theatre, Opera and Classical-Crossover as well as the more contemporary, sung in English, Welsh, Spanish and Italian. Including numbers such as Nella Fantasia, O Sole Mio, Sunset Boulevard, Granada, Nessun Dorma, Aranjuez Con Tu Amor, Notte Di Luce, The Prayer and Con Te Partiro to name but a few! His 2009 charity album To Where You Are also included the more contemporary, with renditions of Hallelujah, Ognuno Soffre (the Italian version of REM's hit Everybody Hurts), and Dyrchefir Fi (the Welsh version of You Raise Me Up).
From large scale concerts, charity events, weddings or the more intimate after-dinner performance, Steve never fails to enthral an audience with his powerful voice and energetic performance as well as him having evident joy and passion for singing! He now has a dedicated following and his performances are most often sold out. Having spent the past 7 years in Spain he is now in demand throughout Europe, and continues to split his time between Spain and the UK.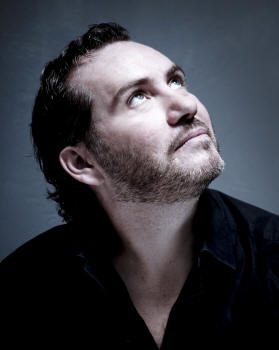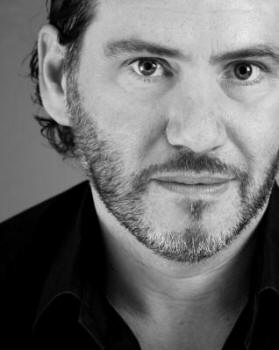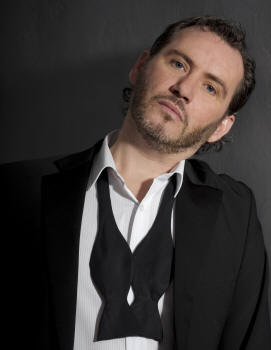 The late renowned Music Impresario Victor O´Gilvie worked in the industry for over 30 years, and organised Concerts for many top international artists along the Costa Del Sol, including BB King, Ray Charles, Gloria Gaynor, Paco de Lucía, Elton John and George Benson. Of Stephen Lloyd-Morgan, Victor wrote, "I have seen many talented singers during the years I've been involved in the Music Business, and surely Steve is one of the most talented performers to come through in this particular area (opera & musical theatre) in many years." - October 2008
Steve's open and friendly face does not give away how hard he actually works, and how determined he is to succeed. A patriotic Welshman from the Rhondda Valley, South Wales, he is undeniably a born singer and entertainer. A truly dedicated professional, evidently passionate about his art.
Those who have met Steve often describe him as extremely unassuming. It is therefore particularly surprising that this is the same person who sings such breathtakingly powerful songs.
Performing a handful of his repertoire in an evening would be an achievement for many, but to sing such demanding songs relentlessly in English, Spanish or Italian, almost without pause, sometimes for up to two hours, is remarkable.
"I have watched Stephen Lloyd-Morgan grow and develop over an eight year period and I believe he certainly exemplifies the West End´s high standards. Not to mention being a nice guy with a wonderful voice!" - Ian Good - Director Mountview Academy of Theatre Arts & Director of the award-winning musical `Hairspray´. - October 2008
In February 2010 Steve sang and co-produced with his Manager Nick Holland-Morgan the charity single "The Prayer for Haiti"
(available on

& YouTube)

as part of the Costa del Sol "Help Haiti Campaign". Information: The Prayer for Haiti

.

In September 2010, Steve was delighted to accept an invitation to be a part of the Golden Book of the 100 of Marbella, which celebrates Marbella and its entrepreneurs, professionals, businessmen and women who have been contributing to the growth and development of Marbella in the past and particularly in 2010. Steve sang at the Gala to launch the book in October 2010. Information: 100 of Marbella

& www.the100intheworld.com & http://issuu.com/the100intheworld

He has also been the guest soloist with several touring choirs, including The Pontarddulais and London Welsh Male Voice Choirs, and The Llynfi Valley Ladies Choir.

"

I have had the pleasure of working with Stephen Lloyd-Morgan and Nick Holland-Morgan, his manager, in the past. They were instrumental in the success of a very important VIP event I had in Barcelona. Not only his talent, and his expertise with customers, but also his professionalism and flexibility; you would definitely repeat every time you have the chance!" - Isabel Melian - Director - MTZ Destination Management Co. - July 2012

His album To Where You Are was released in February 2009. It was re-released in March 2012 as a download available from

and all leading digital stores, raising funds for The Cudeca Cancer Care Hospice www.cudeca.org. His latest album In My Father's Footsteps was released on 1st July 2012

, raising funds for both The Cudeca Hospice in Spain & the Welsh cancer charity Tenovus www.tenovus.org.uk. Album information: Album

On 10th September 2012 Steve opened The Fire Aid Concert, www.fireaidconcert.es with You'll Never Walk Alone (YouTube) The concert, co-organised by his manager Nick Holland-Morgan, raised in excess of €18,000 to help those areas worst affected by the devastating fires in the Malaga Province in August 2012. All proceeds were donated to The Red Cross of Malaga Province. Post-Concert Press Release & Review. This version of You'll Never Walk Alone was released as a charity single

& Press Release.
On 14th December 2012 Steve sang at the presentation of the 15th Anniversary issue of the book of The 100 of Marbella. Steve is again included in 'The 100 of Marbella' alongside his partner and manager Nick Holland-Morgan. 100 of Marbella
& www.the100intheworld.com &
Steve is a great supporter of various charities, and regularly dedicates his time and performances to the Cudeca Cancer Hospice, the Tenovus Cancer Charity, The Rhys Daniels Trust and to Diabetes Research amongst many others.
He is also an active member of the The Welsh Society - Costa del Sol, which raises funds for Downs Syndrome charities - www.welshsocietycostadelsol.com
Steve continues with his many performances throughout the UK, Spain and the rest of Europe. Up to date news on Steve's blog.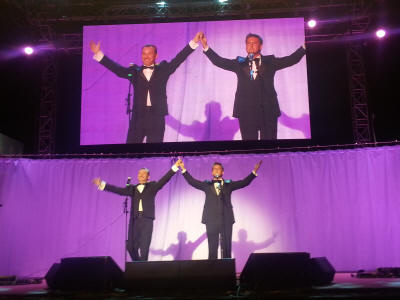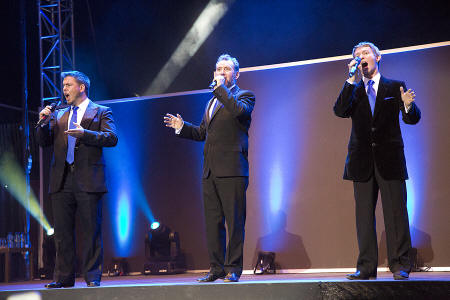 New for 2013 - Steve is appearing in the continuing sell-out performances of 'West End Musicals in Concert' and 'The Best of Broadway' celebrating The Golden Age of Broadway & 'Encore!' - The 3 Tenors. Due to public demand the shows will now continue into 2014.
In July 2013 Steve along with the casts of 'Encore! - The 3 Tenors' & 'West End Musicals in Concert' performed at this year's Starlite Festival Marbella on 30th July with 'Music of the Night' - details - Press Release - Photo Review - www.flickr.com/photos/slmlivecom - Full show YouTube 25 video playlist - goo.gl/J6278W or show in 4 parts - goo.gl/rZ5t0K - Steve and Raul were invited back to sing Nessun Dorma at the Starlite Gala on 10th August - www.starlitefestival.com - www.starlitegala.com - They were returned to stage another show at Starlite Marbella 2014.
Throughout 2014 Steve continued to produce and perform in the sell-out ´Music of the Night´ shows - previews and reviews - goo.gl/TMisk9
'Music of the Night' returned in 2015 to the H10 Andalucia Plaza Hotel Marbella for an exclusive season of 5 shows. - www.musicofthenightmarbella.com / www.motn2015.com
Since 2016 Steve has been focusing on work and projects primarily away from his singing career, although he still performs regularly and is still available for concerts and events.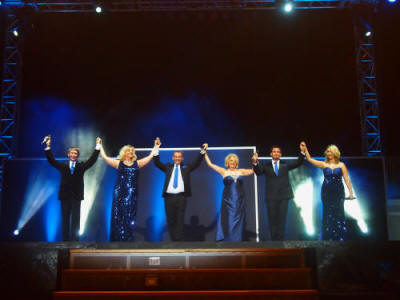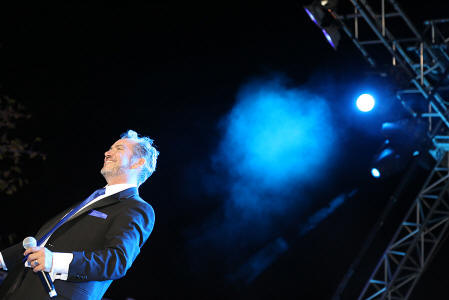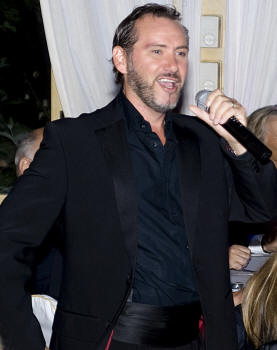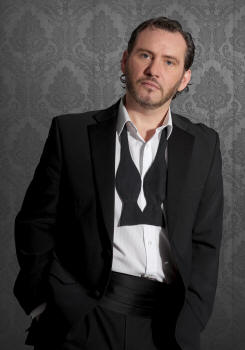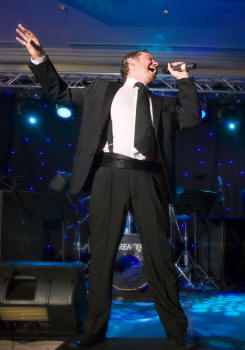 ---
Tribute page in memory of Steve´s Dad Bryant Morgan 1946 - 2010 - please click here
---
"Stephen Lloyd-Morgan, su voz es ahora la sensación de la costa del sol." - Revista Hi Society - Marzo 2009
Stephen Lloyd-Morgan es un tenor muy popular. Frecuentemente se le nombra como el "tenor favorito de Marbella", "sin duda el mejor tenor de la Costa del Sol" y "uno de los mayores descubrimientos de la Costa".
Como cantante y actor profesional esta actualmente en gran demanda por toda Europa. Estudio opera en el Welsh College de Música y Drama y Teatro Musical en el Mountview Academy of Performing Arts en Londres. Ha actuado en numerosos musicales y operas como Rent, Los Gondoleros, La Viuda Alegre, Los Niños del Edén, & Cosí Fan Tutte.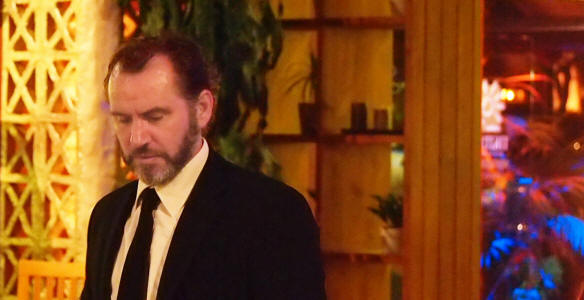 Su popularidad creció mucho últimamente gracias a actuaciones en conciertos y entretenimiento pos-cenas, que incorpora un extenso repertorio de canciones sensacionales de Teatro Musical, Opera y Classical–Crossover además los más contemporáneos cantados en Ingles, Gales, Español e Italiano. Números como Nella Fantasía, O Sole Mio, Sunset Boulevard, Granada, Nessun Dorma, Aranjuez Con Tu Amor, Notte Di Luce, The Prayer y Con Te Partiro por nombrar unos cuantos. En el 2009 su Álbum Benéfico To Where You Are también incluyo los más contemporáneos, con interpretaciones de Aleluya, Ognuno Soffre (la versión Italiana del éxito de REM's Everybody Hurts),y Dyrchefir Fi (la versión Galesa de You Raise Me Up).
Stephen abarca desde conciertos a gran escala, eventos benéficos, bodas o eventos pos-cena y siempre encandila al publico con su poderosa voz y enérgica actuación con su evidente !! pasión y alegría por el canto.!! Hoy día tiene un publico dedicado que sigue sus actuaciones y en sus eventos los asientos están casi siempre vendidos. Cada día Stephen tiene mayor demanda en el extranjero, lleva viviendo en España 7 años y reparte su tiempo entre nuestro país e Inglaterra.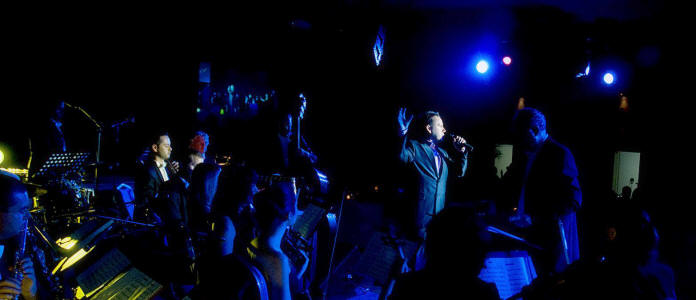 El conocido y recientemente fallecido Empresario Musical Victor O´Gilvie trabajó en la industria durante más de 30 años. Organizó conciertos en la Costa del Sol para muchos artistas famosos y reconocidos internacionalmente como BB King, Ray Charles, Gloria Gaynor, Paco de Lucía, Elton John y George Benson.
Victor escribió así sobre Stephen: "A lo largo de los años en que he estado envuelto en el mundo del espectáculo musical he conocido y escuchado muchos cantantes de gran talento y sin duda Steve es uno de los artistas con mas talento en este particular campo (opera y teatro musical ) que han salido en muchos años." - Octubre 2008.
Steve es de facciones amables y muy abierto, pero detrás hay un incansable trabajador con determinación por alcanzar éxito y es indiscutiblemente un cantante y artista nato. Un hombre patriotico, del Valle de Rhondda en el Sur de Gales, un profesional muy dedicado evidentemente apasionado por su arte.
Frecuentemente aquellos que conocen a Steve le describen como una persona muy modesta y la verdad que es sorprendente que esta misma persona sea el que canta con tanta fuerza estas canciones tan imponentes..
Para muchos representar un puñado de números del repertorio de Steve seria una hazaña, pero cantar canciones y piezas tan exigentes casi sin descanso y a veces durante dos horas en Ingles, Español o Italiano, es impresionante.
"He visto a Stephen Lloyd-Morgan crecer y desarrollarse a lo largo de ocho años y creo firmemente que es todo un ejemplo del altísimo nivel del "West End" Londinense. Sin pasar por alto el hecho de que es un hombre encantador con una fantástica voz.!" - Ian Good - Director de la Academia Mountview de Teatro Artístico y Director del famoso musical * Hairspray * - Octubre 2008.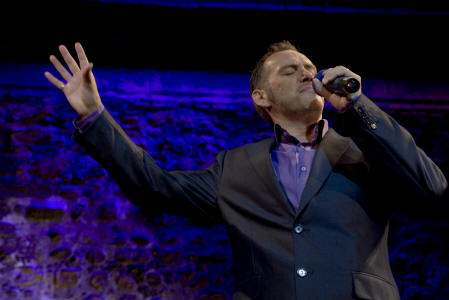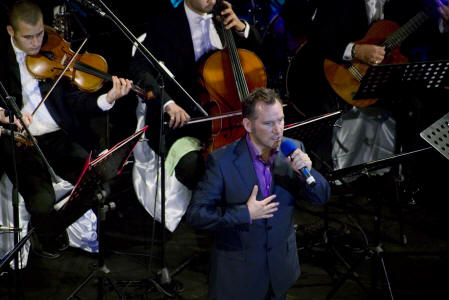 En febrero de 2010 Steve cantó y co-produjo con su manager Nick Holland-Morgan el single benéfico "The Prayer for Haití" (disponible en

y YouTube ) en la Campaña Ayuda a Haití organizado en Marbella.
En septiembre 2010, Steve acepto encantado la invitación para formar parte del libro de oro de los 100 de Marbella, evento que se celebra en Marbella anualmente dedicado a empresarios, profesionales y personas que han contribuido al crecimiento y desarrollo de Marbella. Steve cantó en Octubre en la Gala de esta edición del 2010 como invitado especial para el lanzamiento del libro. Información en: 100 of Marbella
&
www.the100intheworld.com
También ha sido solista invitado en diversas giras con Coros, como The Pontarddulais y el Coro Gales de Voces Masculinos de Londres, y el Coro de Damas del Valle de Llynfi.
Su álbum To Where You Are, fue lanzado en febrero 2009. Fue re-lanzado en marzo de 2012 como una descarga disponible en todas las tiendas principales y digitales de iTunes

, recaudando fondos para la Fundación Cudeca Cancer Care. www.cudeca.org.
"He tenido el placer de trabajar con Stephen Lloyd-Morgan y con Nick Holland-Morgan, su agente, en el pasado. Ha sido la pieza clave en el éxito de un evento VIP muy importante que tuve en Barcelona. No solo su gran talento, y su saber hacer con los clientes, pero también la profesionalidad y flexibilidad, hacen que quiera repetir cada vez que tenga la ocasión!" - Isabel Melian - Directora - MTZ Destination Management Co.
- Julio 2012
Su último álbum "In My Father's Footsteps - En los Pasos de mi Padre" lanzado el 1 de julio de 2012

, recauda fondos tanto para la Fundación Cudeca en España como la Fundación de Gales contra el cáncer Tenovus www.tenovus.org.uk. Información sobre el álbum: Álbum
El 10 de septiembre 2012 Steve abrió el telón del concierto The Fire Aid Concert www.fireaidconcert.es con el tema You'll Never Walk Alone (YouTube) Organizado por su manager Nick Holland-Morgan, se recaudó más de 18.000€ para ayudar las zonas más afectadas por los devastadores incendios en la provincia de Málaga en Agosto del 2012. La totalidad de dicha recaudación fue donada a la Cruz Roja de la provincia de Málaga. La versión de Steve fue lanzado como un "sencillo benéfico".

El 14 de diciembre 2012 Steve cantará en la 15ª presentación del Aniversario del Libro de Oro de los 100 de Marbella www.the100intheworld.com
Steve es un gran apoyo para varias organizaciones benéficas, y regularmente dedica su tiempo y actuaciones para el Hospicio Cudeca, el Cancer Charity Tenovus, The Rhys Daniels Trust y para la Investigación de la Diabetes entre muchos otros.
Steve continúa con sus muchas actuaciones en el Reino Unido, España y Europa. Para seguir el día a día de Steve vean su blog.
Nuevo para 2013 - 'West End Musicals in Concert' - www.westendmusicalsinconcert.com & 'Encore!' - Los 3 Tenores - www.encoretenors.com